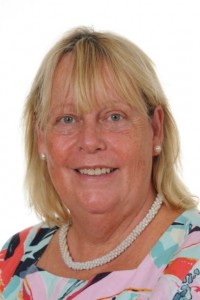 Kate Wade
Role:
Primary Teacher, Year 5
---
After 10 glorious years bringing up her children in both Emsworth and Canada Mrs Wade returned to England looking for a new adventure as her youngest started Primary school. She completed her PGCE in 1994 at what is now Chichester University and has not looked back. Teaching in both the independent and state sector, she has been fortunate to work in a variety of different counties and in Brussels.
She lives in Sidlesham with her husband, two dogs, cats and chickens and love the days when her grandchildren come to visit. They are regularly seen sailing in Chichester harbour or walking their dogs in the beautiful surroundings in which they live. She loves painting but has not quite reached the standard of showing anyone her work just yet! Practise, one day, may make it perfect.
She has been a Head Teacher, EYFS Moderator, Key Stage Leader and subject coordinator but has so enjoyed recently being back in the classroom as a class teacher. She wants all her class to look forward to their maths lessons, have a real passion for writing and have inquisitive, creative minds.