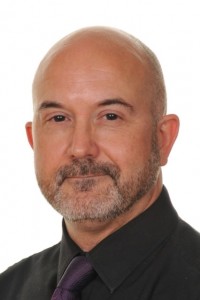 Neil Gregory-Reader
Qualification:
BA (Hons), PGCE
---
Mr Gregory-Reader came to be teaching a little later in life and initially worked in small-scale touring theatre as both an actor and director.
Following work for an educational charity and spending some time teaching French students English and Drama, he took his PGCE and has now been teaching for nearly twenty years, ten of which as Head of Department.
He maintains his passion for acting through his involvement with local amateur drama, has a keen interest in medieval history, is particularly fond of Jacobean theatre and may be briefly glimpsed in the background of several of The Ruth Rendell Mysteries.