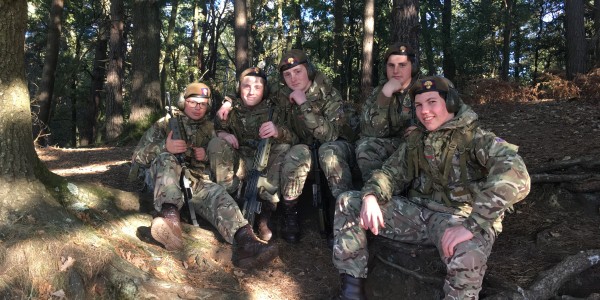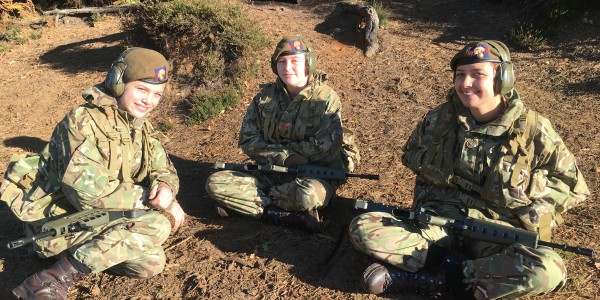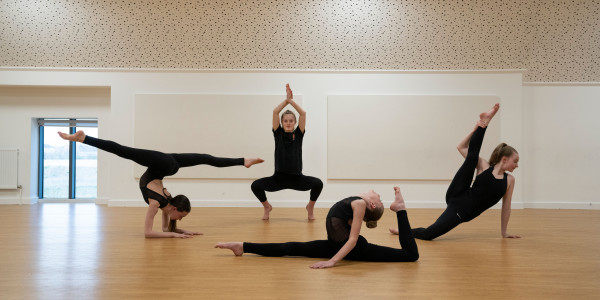 Careers
At CFS we believe it is never too early to start thinking about your next steps and future career direction, and because of this, we work across all Key Stages in promoting positive experiences, using engaging materials and considered conversations, to bring to life the array of opportunities that there is out there now.
We are fully committed to ensuring pupils have access to impartial careers advice to help them gain a better understanding of their journey ahead. To help deliver this, we have an independent Careers Adviser who attends the school to meet individually with every Key Stage 4 pupil at some point during each academic year. In addition to this, we have built strong links with local employers and post-16 establishments (such as Rolls-Royce, Vitacress, Chichester College Group and other local A Level, vocational and apprenticeship providers). Our Thursday Lunch Live (TLL) sessions brings speakers career journeys to life; we have had all sorts of speakers over the last year including the Rt Hon Jeremy Hunt, author Tom Petch, cosmetic scientist Barbara Brockway to name just a few.
Our 'Careers Education, Information, Advice and Guidance (CEIAG)' is linked to the Gatsby Benchmarks which have been explicitly referenced throughout the DfE's Careers Strategy (December 2017) and the Statutory Guidance for Careers (January 2018, Careers guidance and access for education and training providers).
Our Application for Provider Access document can be found under the Other Documents section of our Policies page, link here.
Our Careers Education and Guidance (CEIAG) policy can be found under the Other Documents section of our Policies page, link here
In addition to the in-school guidance from teachers and tutors, the school has signed up to the Unifrog online careers package. Pupils are given a log in, can search thousands of careers and the qualifications needed for each one. It also enables interrogation of Post 16 and Post 18 destinations so that pupils become inspired by their possible futures. Unifrog is the global market leader in allowing pupils to compare every undergraduate university course in the UK, also allowing comparisons of Higher/Further Education settings alongside the most comprehensive list of apprenticeships available around the country.
In addition to this, CFS is in partnership with the West Sussex Careers Team, who are our local Enterprise Coordinators.  An Enterprise Advisor has been appointed by the school to help drive forward relationships with local industry and close in on helping secure the Gatsby Benchmarks. The Senior Leadership team and staff at the school are fully committed to improving the profile of careers work within the school.
Careers Education Pupil Statement:
As a CFS pupil, we will help inspire you to consider what you would like to do within your future career (although you may have several different careers) and challenge you to get a plan in place to get there. We will help you develop a set of employability skills that will enable you to succeed through your chosen pathway, whilst nurturing you to become resilient and reflective to make the best of the opportunities that will come.
In return, we need you to invest time in thinking about your future, whether that be signing up and attending our external speaker opportunities, engaging in external workplace visits, consider or discuss prospects with staff, parents, career guidance professionals or other supportive agencies. There will be many opportunities during your time at CFS, and we ask you to make the most of them, recording what you do and how you are developing on your personal Unifrog profile, as well as completing an annual personal future skills survey.
Careers Education Parent Statement:
As a CFS parent, your child's explorative journey into the 'world of work' and career opportunities cannot start soon enough. We urge you to have conversations with them at home about what they might like to do and how they might get there. To aid those conversations, ask your child (in Secondary Phase) to show you their Unifrog profile. This is an incredible resource that will match their personalities and interests to hundreds of potential careers suited to their responses. Unifrog is also used to record the interactions that they have personally had to develop their aspirations, the activities they have done (in and outside of school), as well as track the improvement they are seeing to their skills recognised. Progress in all these areas will support their application for the CFS Passport award. Where possible, please also assist by helping to find a work placement for your child in Year 10, alongside attending informative careers-based parent evenings in Year 8, 9, 10 and 11, all designed to help you as a parent guide your child beyond school.
Careers Education Employer Statement:
As an employer within the local business community, we would welcome the opportunity to build tangible links with you, to aid your Environment, Social, and Governance (ESG) commitments and help us inspire young people to understand the array of exciting opportunities ahead for them. We currently work closely with several local companies, including, Rolls-Royce, John Lewis & Partners, Vitacress, Q Hair & Beauty and Lodge Court HR. We would be appreciative of any time you could give the school by getting involved in one of our TLL (Tuesday/Thursday Lunchtime Live) careers talk events, taking assemblies or workshops, being part of our 'Work Experience' placement database, exploring post-16/post-18 pathways such as apprenticeship routes, or participating in our STEM or open events across the academic year. Please do contact the school should you want to be part of this important work.
Primary
Careers Education within Primary relates to experiences in and out of school that they will have, which will help them better appreciate the variety of jobs which exist. Some pupils may start to form ideas about what they may like, or not like to do in the future by the time they move into the Secondary phase. A half term of PSHE lessons for each year group will partly focus on careers through the unit 'Being my Best'. 'Exciting Assemblies' also help to explore work opportunities with outside speakers talking to them. In addition to this, the Primary curriculum helps develop the basic steps to skill development, regarded as step 1-5 of the SkillsBuilder framework. A table of the specific events that pupils will experience during their primary journey can be found in the Careers Education and Guidance policy.
Secondary
Careers Education and Guidance within Secondary relates to a vast array of different experiences, in and out of school, designed to help pupils consider their impending post-16 and future career choices, in an informative and systematic approach. At the end of Key Stage 4, all pupils will leave CFS with clarity in what they are going to do as a post-16 routeway with some pupils having a clear idea of what they want to do as a career path and how they may make this happen. In addition to this, all pupils will be clear on what employability skills look like and how they are personally developing them. You will find further information about the following within our Careers Education & Guidance policy; Careers and the PSHE Curriculum, Work Experience, Post 16 and Apprenticeship experiences, 1-1 Careers Guidance, Disadvantaged or potential NEET work, Unifrog, CFS Passport, discrete teaching of employability skills, partnered employers with the school and external speaker opportunities)
Specific Opportunities for Pupils in Secondary Phase:
PAW- Provider Access in place for whole cohort
PAS- Provider Access in place for some of cohort (Disadvantaged considered)
Year    
Activities
7

Launch of Unifrog and completed Interest profiler
Collect LMI data from Unifrog for interested careers
Future Army School Engagement Action Day – teambuilding & careers focus
PAW- John Lewis & Partners: 'Be an Interior Designer' workshop and competition
PAW- Further/Higher education visit in Courage Term
TLL (Tues/Thurs Lunch Live) involvement with external speakers across year
PSHE related curriculum: Life Beyond School- Careers & your future
National Careers Week (NCW) focus- March alongside Unifrog launch

8

PAS- STEM event in Chichester through Chichester College Group
'Futures' Parent/Pupil Evening- Unifrog, GCSE, Post-16, Post-18 pathway focus
PAW- 'Get Inspired Portsmouth' careers & Post-16 event with EBP South
PAW- Apprenticeship and Work assembly with Rolls-Royce and other providers
Future Army School Engagement Action Day – teambuilding & Careers focus
PAW- College & University education visit in temperance Term (Assembly visit too)
TLL (Tues/Thurs Lunch Live) involvement with external speakers across year
PSHE related curriculum: Life Beyond School Unit
National Careers Week (NCW) focus- March alongside Unifrog
Unifrog Personality profiler, Activities & Skills recording  

9

'Day at Parents Work' event in Courage Term during Enrichment fortnight
'Dare 2 Dream' with LoveLocalJobs.com and Rolls-Royce (x3 visits across year)
PAS- Rolls-Royce mentoring scheme for select pupils with off-site visit
PAW- EnAct NHS 'Think CAREers' performance in Justice Term
GCSE 'Guided Choices' Parents evening in Justice Term
TLL (Tues/Thurs Lunch Live) involvement with external speakers across year
PSHE related curriculum: Life Beyond School unit
Unifrog profilers repeats, Activities & Skills recording

10

PAW- 1-1 Career guidance session with Independent, level 7 trained visitor
'Experience of Work' week, which includes 3 days of Work Experience
PAS- College taster day visits for those not involved in Work Experience/NEET
PAW- BMW/Rolls-Royce Apprentices & National Apprentice database Round Robins
PAS- LEAF 'Breaking Barriers' residential for select pupils- Careers in the SDNP
Mock interview event with local employers attending school
TLL (Tues/Thurs Lunch Live) involvement with external across year
Targeted external speakers to GCSE Curriculum areas
PSHE related curriculum: Life Beyond School unit & use of Unifrog platform
What Next Sussex' involvement- Get Career Confident & Coast2Capital

11

PAW- 1-1 Career guidance session with Independent, level 7 trained visitor
Further personal guidance triaged and destinations data collected/confirmed
PAW- Futures Fair in Temperance Term with Post 16 providers- guidance event
Futures parental event regarding Post 16 options in the locality
PAS- 'Ahead of the Game' – Coast2Capital with Gatwick Airport, RR & Chi College
Specific application and Post 16 Interview practice to support moving on
TLL (Tues/Thurs Lunch Live) involvement with external speakers across year
Targeted external speakers to GCSE Curriculum areas
Unifrog Activities, Skills, Post-16 tool and University searches explored
TOP THREE HELPFUL LINKS
| Website   | Description | Link |
| --- | --- | --- |
| Unifrog | Each secondary pupil has an account, and it is an incredible tool. Do ask your child to show you want they can do on this website  | http://www.unifrog.org |
| Get Career Confident | West Sussex funded resource to help pupils get inspired, get qualified, get a job and get support | https://www.getcareerconfident.co.uk/ |
| National Apprenticeship Database | Government directory of all funded Apprenticeships opportunities- do keep checking this as application deadlines differ for different companies | https://www.gov.uk/apply-apprenticeship |