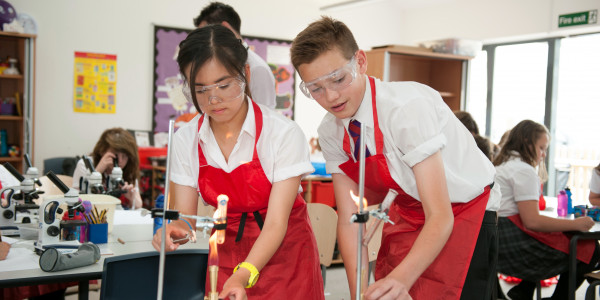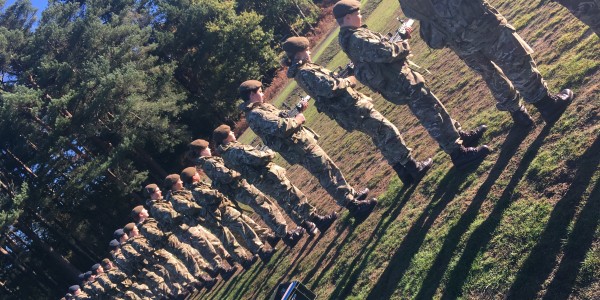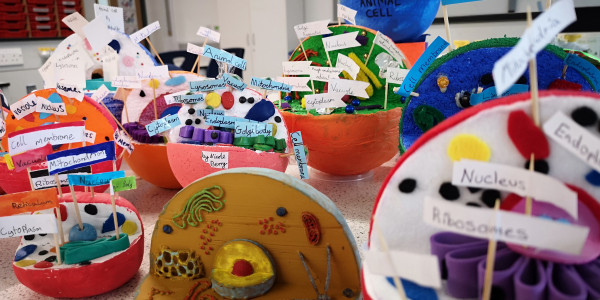 August Press Release: SMILES, SUCCESS AND CELEBRATIONS
Early this morning, the Class of 2023 nervously opened their GCSE results after months – years – of hard work. Smiles, hugs and even a few high fives could be seen across the Carmelite Hall, with pupils, teachers and parents celebrating another year of impressive achievements with utter pride.
It was also a moment to reflect on a very unusual Secondary school experience – these young people experienced the first lockdown in Year 8 and really only had a 'normal' school year again in their final year of GCSE studies. Executive Principal, Mrs New, said this morning, 'I say it every year, but the resilience of our young people makes me utterly proud. The results today are testimony to the hard work of our Year 11 cohort, and of course the relentless support from our wonderful CFS staff. The Class of 2023 have approached these rigorous examinations with good humour and determination, whilst also displaying such kindness towards each other as they navigated the pressures of the last few months and years.  After an emotional leavers' assembly and stunning Prom, today is the icing on the cake – a true celebration of their achievements. Congratulations to them all! But of course, today is just the beginning - I wish all of them every happiness as they move onto pastures new, with many of our pupils leaving us after eight years at CFS.'
Whilst the national context is not yet fully known – our provisional figures show that pupils have made strong progress at CFS. We have also seen notable improvements in several subject areas from previous years, including in Modern Foreign Languages and Drama.
But today was, of course, about the individual pupil results and, as Mr Elliman (Head of Year 11) said, 'Today I have watched with pride and emotion as young people I have had the pleasure of being Head of Year to for four years have received results that all tell their own individual stories. Positive surprises, success over adversity, personal successes that go even deeper than the numbers on their results slips. For the vast majority their results today have allowed them to make their chosen next step in education and I could not be more delighted for them. I really will miss the Class of 2023!'
Particular successes include Daisy Paget who was awarded seven Grade 9s and two Grade 8s amongst her results and Erin Li is celebrating seven of the top grades.  CFS were also celebrating today pupils who have made exceptional progress since the start of Year 7, including Sienna Biscoe, Lucie Connolly, Talia Hall, Poppy Lyne, Ana Pogosian and Max Wright. Congratulations to them all.
PROVISIONAL RESULTS
Provisional GCSE performance data has now been published from the summer 2023 exams for all secondary schools, sixth forms and colleges. The data can be found via this link here. These provisional GCSE results do not yet include the multiple upgrades that have been achieved through reviews of marking; these will be updated in January.
It is important to note that this year we had multiple learners who were unable to access the usual GCSE or equivalent qualifications and examinations at CFS due to medical or personal reasons. As a fully inclusive school we are proud of the bespoke pathways and/or support we provided these pupils. We adapted our provision and curriculum in response to their individual needs and contexts, making decisions that were right for individual learners even though this can impact the official school performance data.
We are so proud of our Class of 2023 who dealt with several years of disruptions due to the pandemic, and left CFS with strong personal results that has taken them onto a range of post 16 courses.
Going forward we continue our relentless ambition to achieve above average pupil examination outcomes in all areas.
ATTAINMENT RESULTS OVER TIME
|      | 2018 | 2019 | 2020 | 2021 | 2022 |
| --- | --- | --- | --- | --- | --- |
| Attainment 8 | 44.8 | 44.4 | 46.54 | 50.16 | 44.34 |
| 4 + in English & Maths | 63% | 72% | 72% | 81% | 61% |
| 5 + in English & Maths | 37% |  34% | 41% | 42% | 40% |
| 4 + in English | 87% | 88% | 85% | 87% | 81% |
| 4 + in Maths | 67% | 77% | 76% | 89% | 65% |
| 5 + in English | 65% | 57% | 56% | 60% | 67% |
| 5 + in Maths | 40% | 43% | 47% | 56% | 42% |